A lot has been said about how videos can improve your Google ranking and how they help in business marketing. However, the question remains, "How do I go about it?"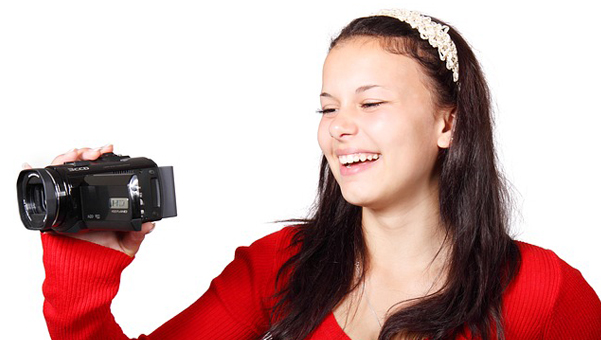 Videos are undoubtedly a very good source of web traffic. When incorporated into your marketing strategy, they help your SEO rankings, by attracting more visitors to your website. They also increase the 'visit length' i.e., the amount of time a visitor spends on a website, from a few seconds to several minutes. In fact, YouTube has become the second largest search engine after Google, after overtaking the likes of Yahoo, Ask and Bing.
In fact, many people are more interested in watching videos, than reading articles about the required information. A blog article with an embedded video carries more value as it increases the average 'visit length'.
How influential are these videos?
The age old saying goes, "A picture is worth 1000 words". We would like to add that, "A video is worth a billion pictures".
Video Marketing Example for a Restaurant
For example, if you are a restaurant, and want to do online marketing for your brand, it will make more sense if you use videos rather than pictures. People will find nice looking pictures of restaurants everywhere; they are very common. But videos are a different ball-game altogether. In fact, there are different types of videos that can be put up on your website or blog to attract more visits, increase the visit length, and obviously, improve the SEO rankings.
Videos of the restaurant exteriors, interiors and overall ambience
Video reviews of restaurant by customers
Do-it-Yourself (DIY) recipe videos
All the above types of videos can be incorporated into your website or blog, to attract more customers to your restaurant offline as well as online. Apart from YouTube, there are similar sites like Vimeo as well as Vine (a part of Twitter), which are also a great source of videos. The embed code is provided in these video sites so that you may incorporate any video you like into your web page so that it plays on your website.
What exactly do I put into these videos?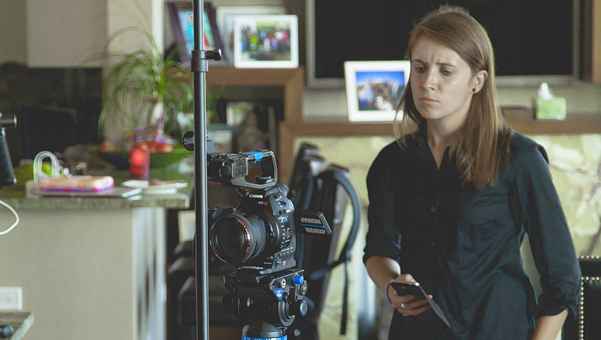 The material for these videos depends on your product or services.  Here are some tips to start with:
Product videos: If you are selling a physical product, you can shoot a video of the product from different angles. For example, if you are selling a mobile phone, then it must be shot from all angles, in order to give a correct perspective. The same logic is used to sell clothes, where models walk on the ramp wearing them, and their video is shot from various angles.
How-to videos: People love to see how the product actually works in real life. These videos can include celebrities, giving a demo of the product. This is an interesting way of online marketing.
Product testimonials: Testimonials can give authenticity to your product. People who use your product may be asked for testimonials, which you may incorporate into your website. Whether it is a physical product or a fast food place, genuine customer reviews add tonnes of authenticity to your brand.
Be consistent: Create a sense of expectancy; make your videos so interesting, that people long to see your videos, and there is a sense of expectancy and buzz, even before the new ones are out.
Being human: You can cut across barriers by showing your human side and letting people know that you are not just a business. You may shoot, "Behind the scenes" videos and introduce your audience to all your staff that actually makes your product ready, by putting in, many hours of work.
Voice-over and music: Your video will definitely look cool if there is a music clip running in the backdrop. A voice over can also be added, wherever it is necessary.
Working for a cause : Make your business benefit the society; work for a cause. Create a video about the charitable work you are doing. Let the audience know, how the community is being benefitted because of you.
The above points are just like the tip of an iceberg; you will learn more during the course of their implementation.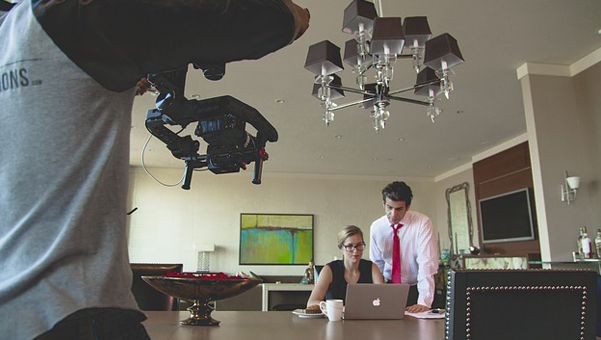 Process of shooting a video
In order to shoot your video for online marketing, you will need a good digital camera or mobile phone with a high-resolution camera. If you really need a high-resolution video, then you may have to invest in a High-Density video camera. Some cameras may also contain a provision to plug in a microphone, for audio clarity. Apart from that, you will also need good video editing software; in most cases, Windows Moviemaker comes in handy and can readily be downloaded for FREE. If you are having a Macintosh, then iMovie can do the job for you.
Video Marketing
Once you have created your movie, it is time for video marketing to help it reach a wide audience. You may post it on sites like YouTube or Vimeo. You may also share it on Twitter, Facebook and other social media with relevant tags. The titles you give to your videos are very crucial. They must be so interesting, that the user should be prompted to click on its link and watch the video right away, without wasting time. You may also encourage others to embed your video on their sites, in order to reach a wider audience.  Thus your videos will be seen, liked and shared for by a lot of people. More and more people will start subscribing to your Video channel. You will come across as someone who provides value and people will start liking and even sharing your posts. People will begin to trust you, as you gradually position yourself as an expert in your particular field. It is only when this trust is established, that you can start promoting your product 'directly' through your videos. Since a trust has already been established with your audience, your product video will be received well. Last but not the least; make sure that your product lives up to the mark.