When it comes to successfully marketing your local business, Facebook is the best bet. It is also easier to advertise on Facebook than through any other medium. You don't even have to worry about the audience and how to get them; that's because the audience is already classified according to your specifications. Once you specify your geographical location, age group, gender and language, much of your work is already done. If you are a local business, much of the targeting is done for you, including the exact placement of the ads, whether it is a mobile or desktop; it is pretty easy and catered to your local requirements.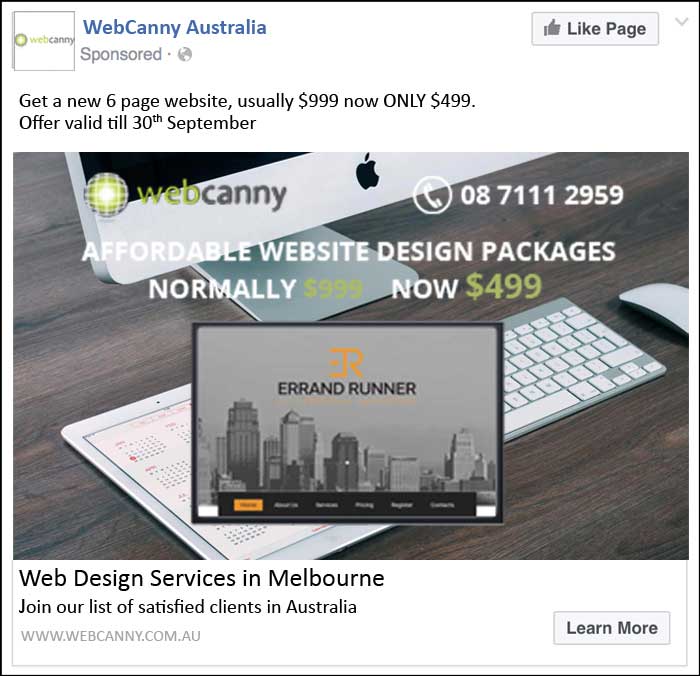 Reach Out to your Specific Audience
When you place Facebook ads, let it mention the name of your city. This way, people reading this ad will immediately notice that it is meant for them in the first place. For e.g., if your ad title is "Web Design Services in Melbourne", then it will have a greater impact on your target audience, who will then realize the Facebook ads are meant for them and that you are based in the same town.
Boost Post Option
When you choose to boost your post, you may start as little as $5. Select 'people you choose through targeting' and choose your city as well as the age group of your audience. You may choose to boost different kinds of posts. If you are into Facebook marketing, you may promote your blog. If you are a restaurant, then you may promote your new menu or restaurant pictures.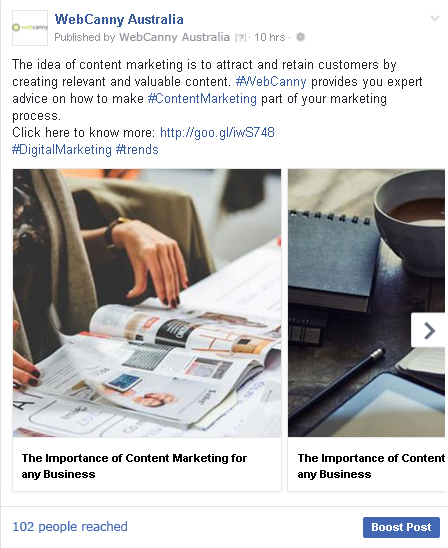 Create an Event
Another way to attract people is through an event. If you are dealer of cars, then have a 'Weekend Test Drive Extravaganza' planned on a weekend. Advertise this event and drive traffic to your social media page, as well as your website. If you are a restaurant, you may perhaps arrange for a special 'Recipe Class with a Celebrity Chef', and create an event on Facebook.
Offer a Discount
If you are a restaurant, then you may offer a happy hour discount to boost sales. If you have a clothing store, you may offer a buy 2 get 2 offer. The kind of offer will depend on the type of business.
Value Added Content for Local Market
Always provide content which caters to the local market. If you are a restaurant, you may write blogs about different cuisines or 'Special items' on your menu. If you are a website designer, you may write blogs about 'Web-design trends & techniques'. Giving value added content will help you gain credibility as an expert in your particular field.
If you are a martial arts expert, you may post a video of everyday self-defence techniques. Likewise, if you are a yoga expert, you may post a yoga routine to start the day. So instead of asking people to buy your services all the time, you can shift gears and provide them what they want, and that is – providing value via blogs or videos.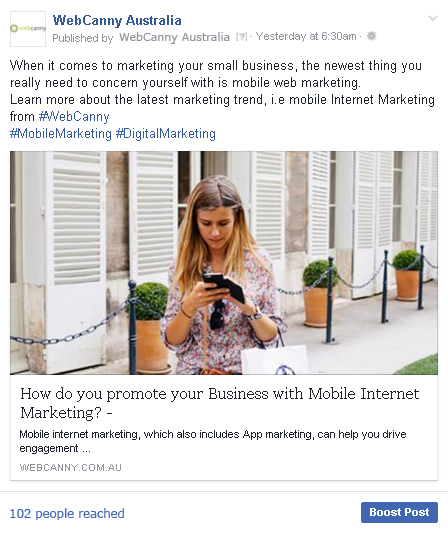 Thus you can make your marketing cater to your local audience. Make sure to use the name of your city on your offer or promotion. Last but not the least, make sure that your offer is enticing enough for people to click through it. This is how you can use Facebook marketing to take your small business to the next level.