When clients want to do business with you, they not only visit your website, but also check your LinkedIn business page and professional profile.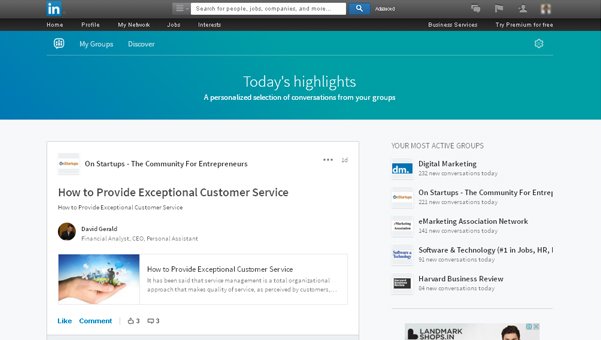 Your potential clients and employees would like to know more about you, before they think about working or doing business with you. Therefore, after they visit your company website, they will most certainly look for your LinkedIn profile as well as your business page. It is therefore very important to have a great professional profile apart from a professional-looking LinkedIn company page. So here is how you do it.
(I) Enhance your profile
Your profile is one of the most important features on LinkedIn. It must be filled up in a professional way. Make sure you have the details of at least two or three previous positions written down in the "Summary and experience", section. Make use of different keywords, upload relevant images and SlideShare presentations.
Have a good quality photograph of the dimensions 400 x 400 pixels uploaded as your LinkedIn profile picture. Make sure it's not the one taken at your college graduation, birthday party, or marriage; it must be a head shot, you should preferably be wearing formal business attire. Also give a good title to your profile, which reflects your field of work. Think of it as your punch-line.
You may also have a great cover theme, which throws more light on your professional background. For e.g. if you are an art director or graphic designer, then the LinkedIn cover must reflect your design samples arranged in an aesthetic way, so that it adds more value to your profile.
You may also choose to have a LinkedIn vanity URL to your profile. This gives your profile, a sleeker looking custom name and a higher Google ranking.
(2) Make essential connections
Building contacts are essential for any professional or business. Start with your close connections like school and college mates, as well as your former colleagues. You may also introduce yourself to relevant people in your industry and send them contact requests. The quality of connections can definitely cast a positive effect on your whole profile. You may in fact, set aside some free time for sending polite and personalised contact requests for building your connections. "I read your blog on marketing tactics, and liked the content". The person will most probably accept your contact request. However, for some strange reason, you will discover that not everyone on the planet happens to be a blogger. So you may tweak your contact requests, depending on the person you are dealing with.
(3) Broadcast great content
Establish your credibility by posting regular content. People seek useful content related to their field. Your blog should be in-depth and original. Once that is done, you may publish it on LinkedIn. You may even join related LinkedIn groups and post the content for the world to see. You will notice that there is a substantial increase in your profile views as well. By becoming a source of useful information, you catch the world's attention and open up the possibility of making important professional connections, and even get some business leads.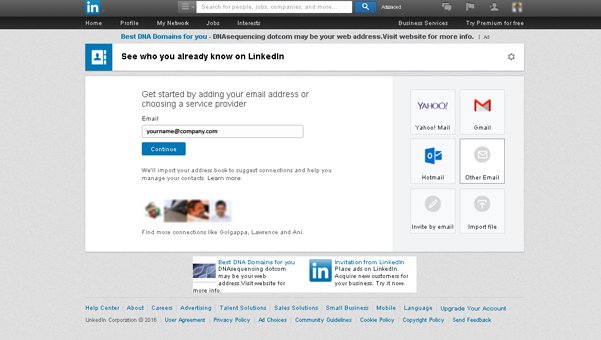 (4) Follow industry leaders and bloggers of relevant fields
Your news feed, can provide you with the latest updates and events of your relevant field. You may follow industry leaders and bloggers relevant to you. That way, you will get to know the latest trends, events, tips and tricks in your field of work. Following your feed religiously, will upgrade your knowledge and understanding of your field of work and give you new insights.
To clean up your news feed, you need to follow the below steps:
Check out your newsfeed.
Run a LinkedIn search and seek out the influencers in your respected field.
Click on "Follow"
Scan the other news updates from the people you are already following.
On top of an individual newsfeed, you find three dots on the right side.
Click on the three dots and choose "Un-follow <profile-name>" to clean up your news feed.
(5) Start a SlideShare Account
Once you register for a LinkedIn SlideShare account, you can post your latest blogs in the form of slide-share presentations. SlideShare has a large and targeted viewership, and you can get a lot of exposure on this platform as well. Your SlideShare presentations can also be linked to your LinkedIn profile as it carries more weight.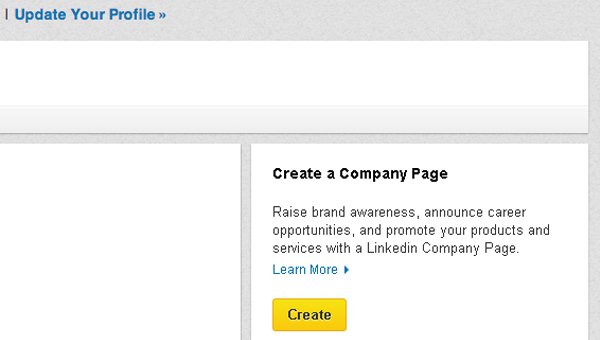 6) Create your Business Page
Once you are done "Turbo Charging" your LinkedIn profile, you can move on to the next step i.e., to create a great looking LinkedIn company page. So here is how you do it.
Login to your profile on
On the menu bar, click on "Interests" and choose "Companies", from the sub-menu.
Stay on the same page and click on the "Create" button, which is visible on the right.
Follow the next steps to create your company page, by entering the company name, email address, uploading the logo, adding a banner image and typing the company message, when prompted to do so, by the website.
(7) Regular Postings
Once your company page is setup, you can start off with your company updates and postings. However, make sure that you don't use this as an advertising space for your company. Use this space to post industry updates, events, and useful – industry knowledge. Keep your postings on LinkedIn limited to one per day; this is because, you do not want to bombard the professional timelines of LinkedIn.
You may do the postings at a proper time in order to generate maximum impact. You may either do it in the morning (7:30 am to 8:30am) or evenings (5:00pm to 6:30pm).
(8) Get your Followers
Once your company page is all set, it is time to get followers. You may as well add your LinkedIn page
URL to your email signature. Also, ask your employees to follow your company page and update their profiles with the new page link.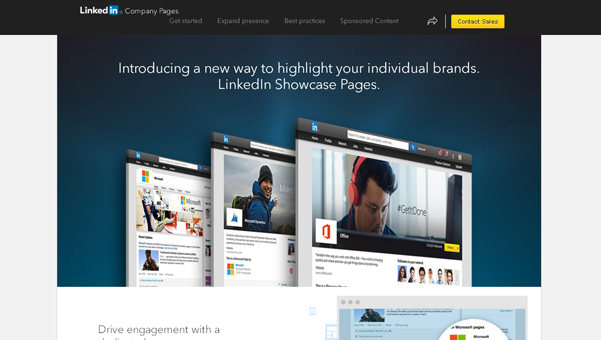 (9) LinkedIn Showcase Pages
You may have individual products advertised on LinkedIn Showcase pages. These are an extension of your company page and contain specific brands or products. Your customers can, in turn, follow these pages as they are more specific to the product they are interested in. You may this tailor your updates to brand or product specific community, thus resulting in more engagement.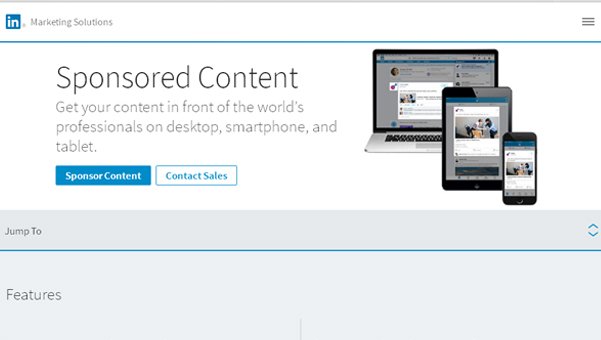 You can also use LinkedIn Sponsored Content, in order to get your message in front of the world's business community, by comprehensive targeting of the precise audience.
These are the 10 steps to prep-up your LinkedIn company page and profile, in order to showcase them to the relevant audience and open up the possibility of getting more business leads.